Banner created by Stardust Dragon
Table of Contents
**Press "Ctrl+F" to teleport.**
<<[

Introduction

]>>
<<[

Overview

]>>
<<[

The Mecha Phantom Beast Cards

]>>
<<[

Off-Theme Monster Support

]>>
<<[

Off-Theme Spell Support

]>>
<<[

Off-Theme Trap Support

]>>
<<[

Hybrids

]>>
<<[

Combos

]>>
<<[

Decklists and Skeleton

]>>
<<[

Acknowledgements

]>>
<<[

Introduction

]>>
Welcome to my second guide!
The Mecha Phantom Beasts started their journey in "Lord of the Tachyon Galaxy", where the WIND attribute was being showcased. Unlike their
close cousins, the Phantom Beasts, they're actually pretty competitive. They have a whole array of support, and can fare well in a pure or a
hybrid build. This is a learning experience for the both of us so let's start right away!
<<[

Overview

]>>
All of the Mecha Phantom Beasts revealed thus far are WIND Machines. They are comprised of:
14 Main Deck Monsters
1 Synchro Monster
1 Xyz Monster
2 Spells
3 Traps
Strengths:
• Effects work with ANY token, except for the level-changing effect
• Hard to get rid of when there are tokens on your side of the field
• Able to get out a variety of Xyz Monsters
Weaknesses:
• Extra Deck is extremely packed
• Chimeratech Fortress Dragon
<<[

The Mecha Phantom Beast Cards

]>>
<<[

Off-Theme Monster Support

]>>
<<[

Off-Theme Spell Support

]>>
[spoiler]
Limiter Removal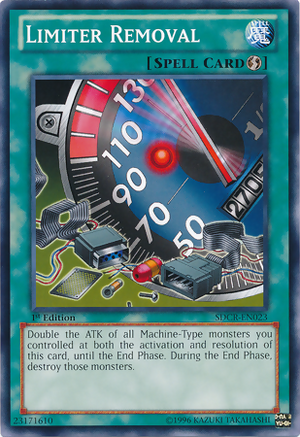 Double the ATK of all Machine-Type monsters you controlled at both the activation and resolution of this card, until the End Phase. During the End Phase, destroy those monsters.
Classic Machine staple.
Token Sundae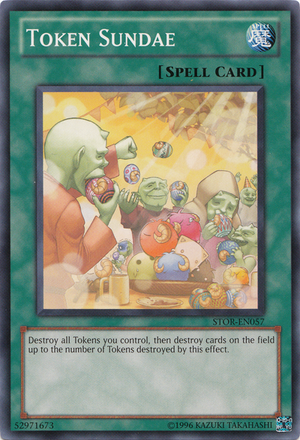 Destroy all Tokens you control, then destroy cards on the field, up to the number of Tokens destroyed by this effect.
This card is a 141 at the least. Your opponent also cannot chain Starlight Road to this because it doesn't it doesn't specifically say how many cards are being destroyed.
Scapegoat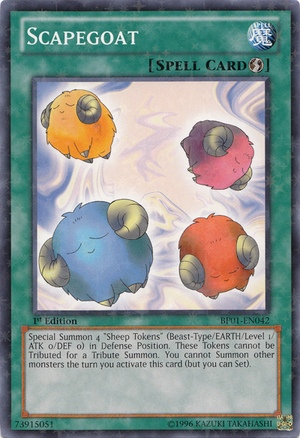 Special Summon 4 "Sheep Tokens" (Beast-Type/EARTH/Level 1/ATK 0/DEF 0) in Defense Position. These Tokens cannot be Tributed for a Tribute Summon. You cannot Summon other monsters the turn you activate this card (but you can Set).
Scapegoat can be at the end of your opponent's turn so that you can summon on your turn. Since it summons 4 tokens, it doesn't trigger Megaraptor, and it can stuff your field.
Fiend's Sanctuary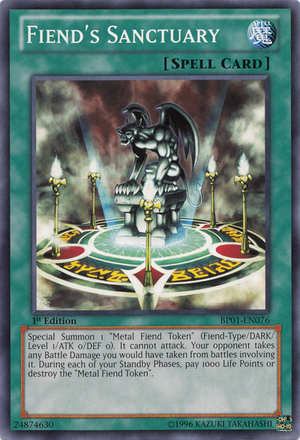 Special Summon 1 "Metal Fiend Token" (Fiend-Type/DARK/Level 1/ATK 0/DEF 0). It cannot attack. Your opponent takes any battle damage you would have taken from battles involving it. During each of your Standby Phases, pay 1000 Life Points or destroy this Token.
Unlike Scapegoat, Fiend's Sanctuary is a Normal Spell that generates a useful(ish) token. Because it makes only 1 token, your field won't be as cloggy. Fiend's Sanctuary's best friend is Megaraptor - you get a search and an indestructible monster. Also, when this card is activated, you can still summon a monster. However, I'm going to advise to stay away from the token spells only because the Mecha Phantom Beasts are fine by themselves. They already generate a good amount of tokens.
Creature Swap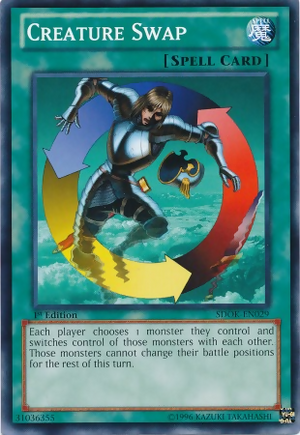 Each player chooses 1 monster they control and switches control of those monsters with each other. Those monsters cannot change their battle positions for the rest of this turn.
Give your opponent your 0 ATK tokens for their monster
Foolish Burial
Send 1 monster from your Deck to the Graveyard.
This card has soooo many functions. Drop a Duckfighter for rank 3 plays, Tempest for rank 7, Coltwing for Hamstrat/Call of the Haunted, Blue Impala for a token, etc.
Credit to XYZ Dragon Cannon
Magic Planter
Send 1 face-up Continuous Trap Card you control to the Graveyard. Draw 2 cards.
Just an option, as the deck runs multiple Continuous Traps.
Black Garden
When a monster(s) is Normal or Special Summoned, except by the effect of "Black Garden": Halve its ATK, also you Special Summon 1 "Rose Token" (Plant-Type/DARK/Level 2/ATK 800/DEF 800) to its controller's opponent's side of the field, in Attack Position. (This ATK loss remains even if this card leaves the field.) You can target 1 monster in your Graveyard with ATK equal to the total ATK of all Plant-Type monsters on the field; destroy this card and as many Plant-Type monsters on the field as possible, then if the total ATK the destroyed monsters had on the field is equal to that target's ATK, Special Summon that target.
Black Garden is especially good when it comes to Hamstrat and Stealthray; it keeps Hamstrat alive, most of the time, and almost always nets you a token (giving your opponent some hefty damage too). Black Garden also has targets; Coltwing (YES!!) and Concoruda. So now Black Garden can trigger Coltwing.. It can also grab you Aerosguin. Be careful! Don't use Black Garden if you aren't great at math - it can be really annoying.
Ancient Forest
When you activate this card, change any Defense Position monster(s) to face-up Attack Position. Flip Effects are not activated at this time. If a monster attacks, destroy it at the end of that turn's Battle Phase.
Ancient Forest Triggers Hamstrat instantly (his effect isn't necessarily a Flip effect). The Mecha Phantom Beasts aren't destroyed by Ancient Forest's downside, due to their invulnerability when a token is on the field.
Credit to Zeronex
Iron Call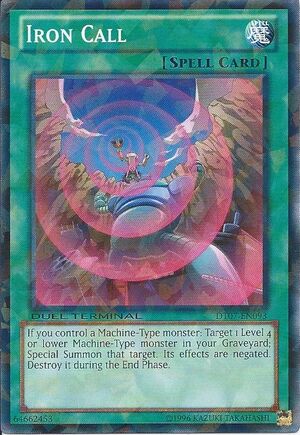 If you control a Machine-Type monster: Target 1 Level 4 or lower Machine-Type monster in your Graveyard; Special Summon that target. Its effects are negated. Destroy it during the End Phase.
Monster Reborn for Machines. Though the effect is negated, it's still useful for Xyz/Synchro/Tribute Summons, as well as fodder for Miyabi, etc.
Transmodify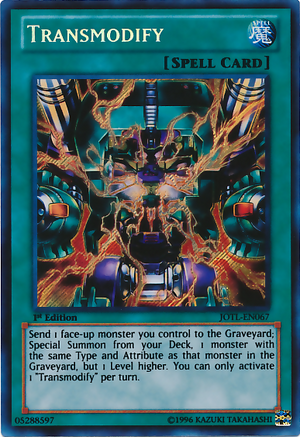 Send 1 face-up monster you control to the Graveyard; Special Summon from your Deck, 1 monster with the same Type and Attribute as that monster in the Graveyard, but 1 Level higher. You can only activate 1 "Transmodify" per turn.
The combos! Turns any of the level 3 Mecha Phantom Beasts into and of the level 4 ones or any of the 4's into Spell Canceller. Works really nicely with Coltwing. If a Mecha Phantom Beast is on the field with a token, Transmodify summons a monster that is 1 level higher than the original level of the sent monster. For example: Aerosguin with a token on the field; Transmodify sends Aerosguin to the graveyard and summons a level 4.[/spoiler]
<<[

Off-Theme Trap Support

]>>
[spoiler]
Spiritual Wind Art - Miyabi
Tribute 1 WIND monster to select 1 card your opponent controls. Place that card on the bottom of the Deck.
Miyabi is super good in this deck because your tokens are easy to get/replace. It triggers Harrliard, too.
Call of the Haunted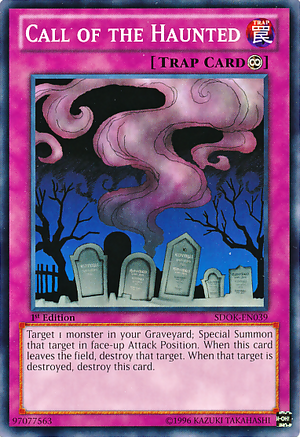 Activate this card by targeting 1 monster in your Graveyard; Special Summon that target in face-up Attack Position. When this card leaves the field, destroy that target. When that target is destroyed, destroy this card.
When there's a token on the field, and your opponent attempts to destroy your facedown Call of the Haunted, you can chain this, Special Summon a Mecha Phantom Beast, and you get to keep your monster even thought Call of the Haunted is destroyed!
Safe Zone
Activate this card by targeting 1 face-up Attack Position monster on the field; that face-up monster cannot be targeted or destroyed by your opponent's card effects, or be destroyed by battle. It cannot attack your opponent directly. When this card leaves the field, destroy that monster. When that monster leaves the field, destroy this card.
Concoruda is Safe Zone's best friend. Protection for your token protector? Yes please. Also imagine a Safe Zone'd Dracossack. Scary, isn't it?
[/spoiler]
[spoiler]
Plant Engine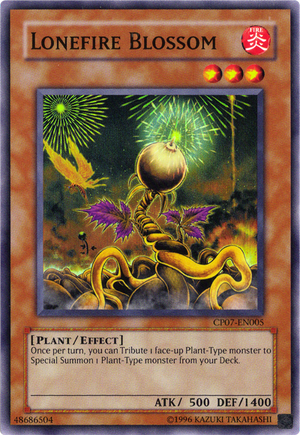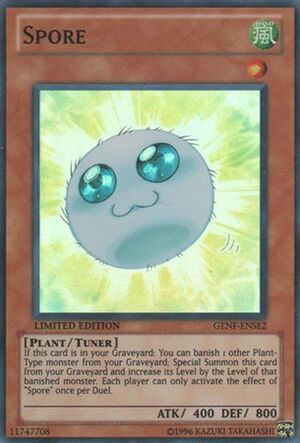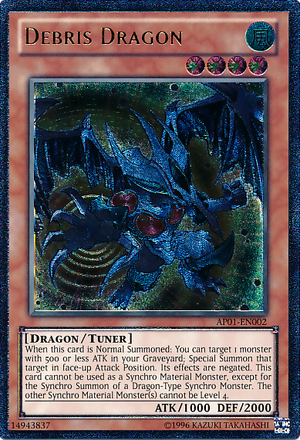 Gives some more speed to the deck, and allows use of Synchros that Blue Impala couldn't make. Of course, the extra deck is already packed, and this engine would only add more to it.
Geargia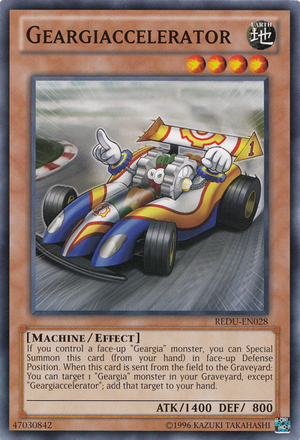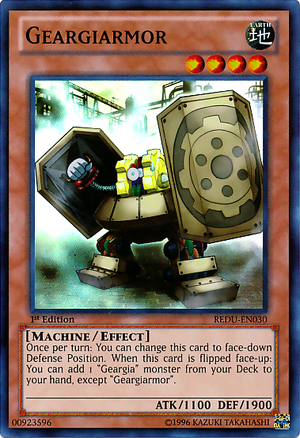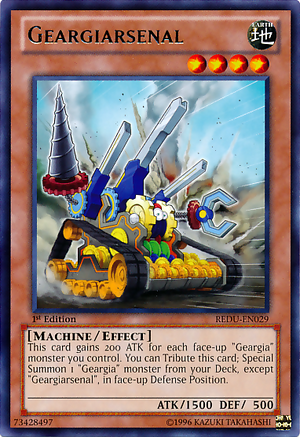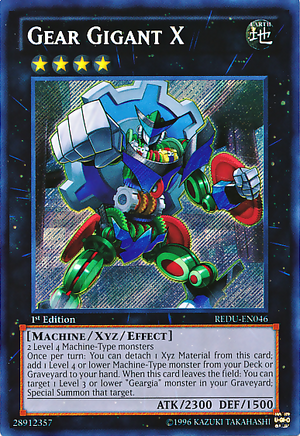 Makes Rank 4's with ease, especially Gear Gigant X. The deck isn't very keen on making rank 4's, so a lot of adjustments to the extra should be made if these are to be included.
Karakuri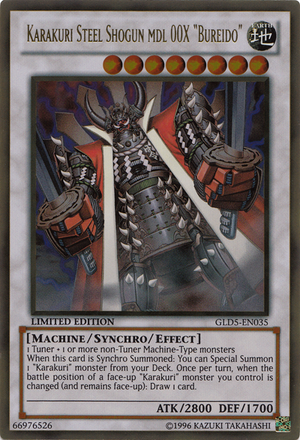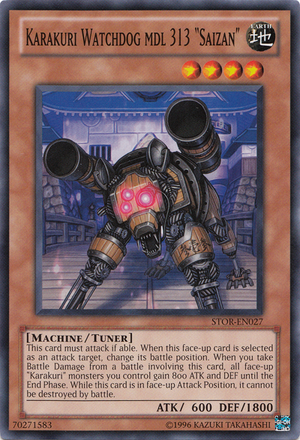 Bureido doesn't have to be run, but Burei surely should be if there is Saizan/Nishipachi. Burei can also be easily summoned with Blue Impala.[/spoiler]
<<[

Combos

]>>
*more combos to be added soon*
Black Garden
[spoiler]Hand: Tetherwolf
Field: Black Garden
Graveyard: Coltwing
1. Normal Summon Tetherwolf
2. Special Summon Rose Token to Opponent's field
3. Special Summon 1 MPB Token (Tetherwolf)
4. Special Summon Rose Token to Opponent's field
5. Destroy Garden and both Rose Tokens to Special Summon Coltwing
6. Special Summon 2 MPB Tokens
7. Tribute 2 Tokens to banish a card
8. Overlay Coltwing and Tetherwolf for Dracossack
9. Detach a material for 2 MPB Tokens
10. Tribute a Token, destroy a card[/spoiler]
[spoiler]Hand: Blue Impala, Coltwing
Field: Black Garden
1. Normal Summon Impala
2. Special Summon Rose Token to Opponent's field
3. Synchro Summon Concoruda using Impala and the Coltwing in hand
4. Special Summon Rose Token to Opponent's field
5. Destroy Garden and both Rose Tokens to Special Summon Coltwing[/spoiler]
[spoiler]Hand: Blue Impala, Level 4 MPB
Field: MPB Token
1. Normal Summon Blue Impala
2. Synchro Summon Burei with Impala and Level 4 MPB
3. Special Summon Saizan from deck
4. Synchro Summon Burei with Saizan and MPB Token
5. Special Summon Saizan from deck
6. Xyz Summon Dracossack with both Bureis
7. Detach 1 material, Special Summon 2 MPB Tokens
8. Synchro Summon Burei with Saizan and 1 MPB Token
9. Special summon Saizan from deck
10. Synchro Summon Concoruda with Saizan and 1 MPB Token
11. Xyz Summon Dracossack with Burei and Concoruda
12. Detach 1 material, Special Summon 2 MPB Tokens[/spoiler]
<<[

Decklists and Skeletons

]>>
**Any other Decklists will be greatly appreciated.**
• Flu the Shy, -thePTguy, Zeronex, and others who have made guides, because I have used most of their guides' layouts as a starting point
• Yu-Gi-Oh! Wikia, for their pictures, effects, and trivia
• YCG Admin, for hosting this site
• You, for taking your time to read this