Welcome to the YuGiOhCardGuide Message Boards. Please feel free to talk about anything and everything game-related here. As part of our effort to create a safe and respectful environment for our fans, we have set in place a few rules that you'll have to follow. Unfortunately, those not able to abide by the rules may be banned from participating.
Be Nice
: Any cursing, discrimination against, or threats against other forum members may result in a warning. If it happens again you will be banned. If your first violation is really bad you may be banned immediately without a warning.
New Topics
: Please check that a topic does not already exist before you create a new topic.
Stay On-Topic
: Your comments should be related to the original post when you reply to a topic. If you want to post on a different topic or change the subject then you should not reply, you should create a new topic.
Necrobumping and Reactions to Necrobumping
: Do not post to a topic that has been dead for more than six (6) months. Generally, if a thread is no longer on the first page, it is probably too old to bother with. However, if it was your own thread (you started it) and you want to revive it, then you may attempt to do so. If somebody else necrobumps a thread, and you respond to that bump, then your post is to be considered deletable spam. Your only reaction to a necrobump should be to report it and move along. Jumping all over the offender is a violation of
Rule #1 - Be Nice.
Shoutouts
: You may only post a thread about a specific forum user if it is congratulatory in nature, such as a
Happy Birthday
message or a
Congrats on Winning the National Title
sort of post. Any negative comments about a user should be directed to the site moderators, not posted in the forums.
Respect the Privacy of Others
: We need to ask that, in order to make you feel comfortable on the forums, you respect the privacy of everyone around you. This means no posting of private information such as someone else's real name, address, phone number, pager number, age, IP address, and e-mail address.
Posting someone else's private information will result in its removal and a warning to you for your first offense. Repeated offenses can result in you temporary or permanent banning from the forums.
Religion or Religious Based Content
: We are not anti-religion here, in fact we welcome anybody regardless of their views. Yu-Gi-Oh Card Guide, however, is not the place for religious conversations or debate. This decision was made, after careful consideration, due to the extreme personal feelings that some folk have about their beliefs and the number of arguments that have occurred surrounding this category of post. Please refrain from any religion or religious-based posts.
Offensive Material is Prohibited
: Posting material that offends others is definitely prohibited. We're trying to keep it clean and simple on the message boards so please, do your best not to disrespect others.
Offensive material could be a lot of different things but to give you an idea of what we mean, here's a partial list of some of the more obvious ones: pornography, threats, harassing, sexually explicit, religious, racial, or ethnically offensive material.
Posting offensive material is a major no-no and will end up getting you permanently banned from the boards.
Discussion of Inappropriate or Illegal activity
: What you do on your spare time is your business but we ask that you don't discuss illegal activities here. This includes piracy and other forms of intellectual property infringement.
Any discussions about illegal activities are removed from the boards. The first time you do it, we'll give you a warning. If you decide to do it a second time, don't be surprised if we ban you.
Card Trading is Not Allowed
: YuGiOhCardGuide.com does not allow forum discussions related to selling or trading your cards with other members. This rule is in place to protect YuGiOhCardGuide.com and our forum members from loss or liability due to possible scams. Basically, we do not know who everyone is. The best way to protect everyone from being scammed is to not providing an outlet for it to happen.
Advertising/Soliciting/Promoting is Prohibited
: These forums are here for you to talk about games so please, as much as we encourage entrepreneurialism,
using our forums to help launch or further your business is strictly prohibited.
If you get caught advertising, soliciting business, or promoting business on the forums we will remove the material and delete your account.
Even if you do not post a message, if your profile is created with intention of promoting a business, such as online [censored], [cenosred], or porn, your account will be immediately deleted.
Spamming:
We encourage you to post your thoughts as often as you'd like but sometimes its possible to get a little carried away!. Spamming isn't something we want on the forums so please do your best not to post a message simply for the sake of posting a message. You can be sure our moderators will let you know when you've done that.
Spam posts will be deleted. You'll get a warning for the first time you do it and you could get banned if you continue to do it after that.
Signatures:
In order to keep the forum pages loading fast, we have implemented the following rules for user signatures
You should only have one image in your signature.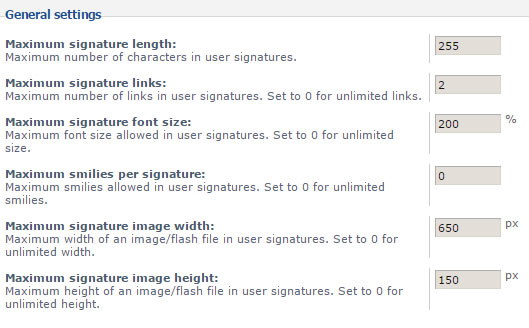 Signatures may not contain any off-site links except if you are granted prior permission by YCG Admin
.
YuGiOhCardGuide reserves the right to monitor, alter, delete, edit, or change any material posted on the forums as well as ban any user at their discretion.

Thanks for joining us at YuGiOh Card Guide.