Ok so I am not in the know-how of which of these came first, but why is there both a censored and uncensored version of this card and which came first? The censored version of the card I got from this pre made harpie deck with all of them censored, while I picked up an uncensored version in a Rise of Destiny booster pack the other day.
Kinda curious about why this happened, and why they bothered to have both a censored and uncesored version.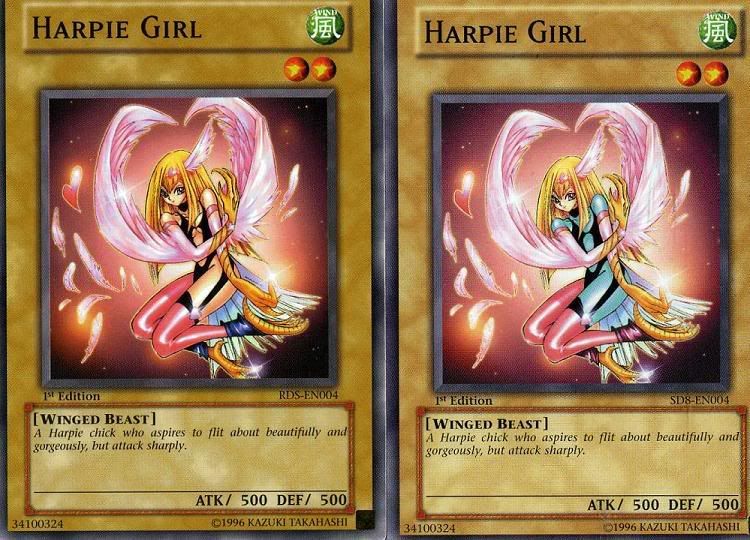 some key differances is the mouth along with the body skin color and the detail in the bust area. Plus her leg warmers are different colors as well. Seems like a lot of work went in to change these cards, yet I am consfused why they bothered to censore it in the first place if they were releasing an uncensored version. Plus It would be intresting to find out what other cards share this fate and why.