This is really just here for me to say that Road Warrior and Road Synchron are in the set. That's it, check Wikia if you want to see their details.
---
well cool, i have check it

3 Wise Monkeys in Yu-Gi-Oh
XD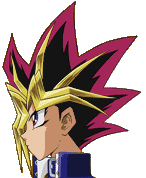 http://www.myspace.com/hell748
---
Super Special Awesome Duelist
Posts: 19621
Joined: Fri Mar 07, 2008 5:42 am
Location: Amity Park
If you've updated your set file, YVD has already put it in.
You don't need to make it.
---